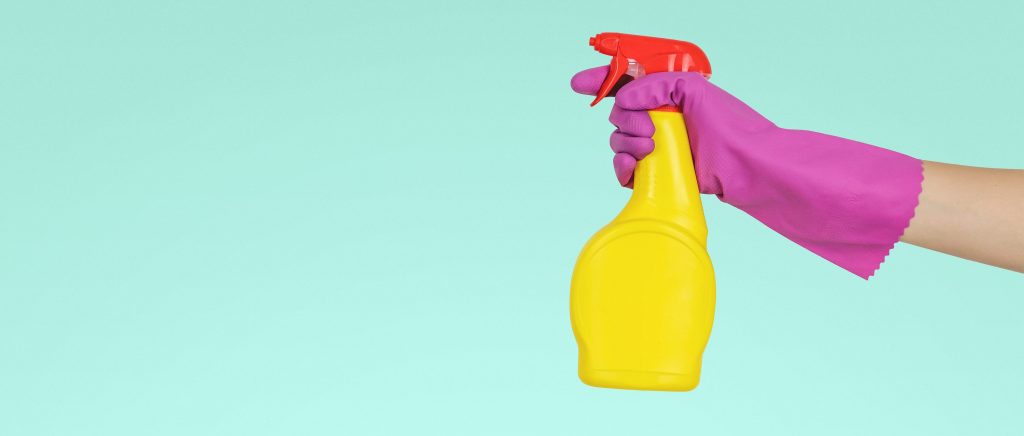 Everyone knows how to use cleaning products, right?
Spray disinfectant onto the surface, wipe off with a clean cloth, job done…
Wrong!
Disinfectants are used to destroy pathogens (bacteria and viruses). In order to work effectively, they need time to break down cell walls and interfere with the pathogens' operating systems. For this reason, disinfectants used in commercial kitchens include instructions about CONTACT TIME – that is the time you need to leave the product to work before wiping clean.
If you didn't know this, you're not alone – in a group we recently surveyed, no-one knew about contact time. But it's really important to read the label and follow the instructions to make sure you're cleaning effectively. To learn more about keeping your kitchen in tip-top condition, have a look at our Level 2 Food Hygiene Course