Now that many of you are finding ways of getting fresh cooked food to your customers and local community safely, it's time to encourage them to your support you. Put up the poster below in your premises window and share it online as widely as you can to get the word out that our sector needs everyone to get behind it and support all food businesses to help them get through this very difficult time.
Share with other food business owners, friends and through any route you can think of to build the momentum needed for the general public to get all food business back on their feet.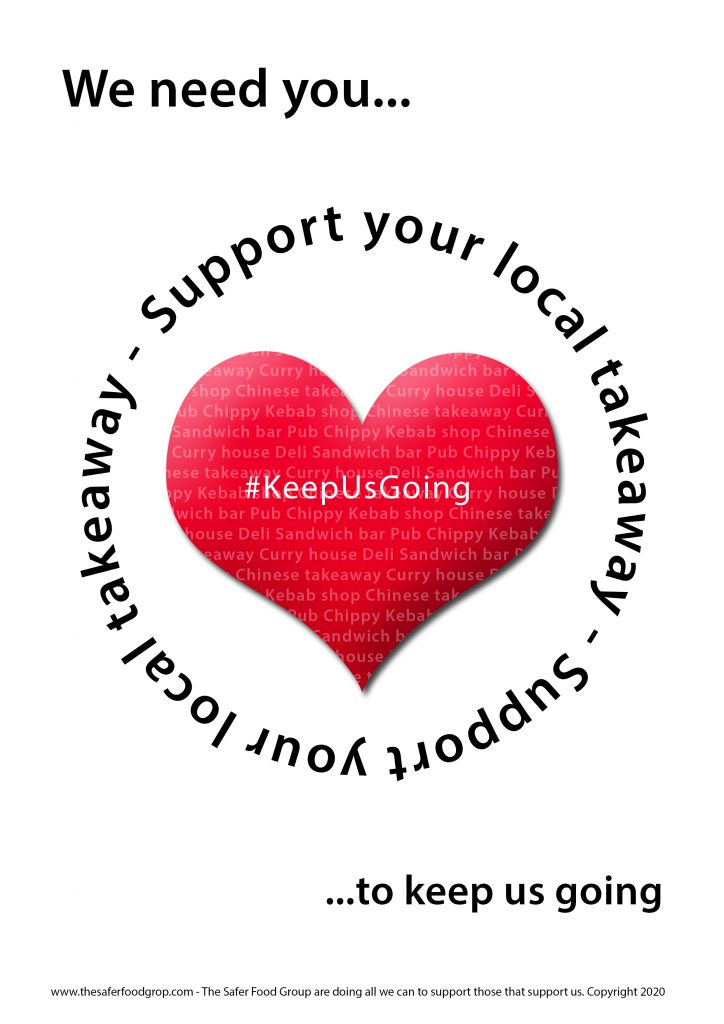 We rely on you for our business so we will work as hard as we can to support your food business. If you need answers to anything or have an idea that could help your food business and others get in touch and we will do all we can to help.