Takeaway Restaurant

Established in 1963, this independent chippy on the South Coast prides itself on quality – and this is reflected in their customer service, their 5 star hygiene rating – and of course their food! Staff training has changed significantly since those early days, but has always been a key factor in getting things right for their customers.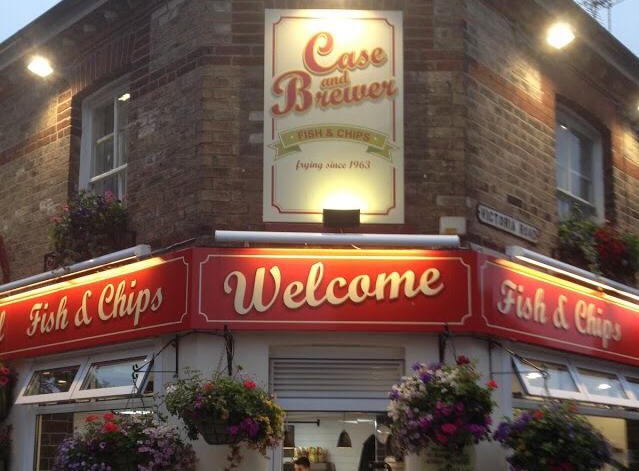 David, the shop owner told us, "When our local authority originally introduced food hygiene training, it was face to face – we rearranged rotas and spent afternoons in the classroom to get our certificates. Whilst it was great to know our staff were competent, it was always tricky arranging sessions around opening times.
Using Safer Food Group online training has be great for us – it's much easier to fit in around shifts, and the video lessons feel similar to the classroom course we used to take. The SFG website gives us an up to date record of our staff training, which helps keep a track on our seasonal staff, and all the courses we need are available in one place, including the Level 3 Supervisor, Health & Safety and Allergy Awareness courses."
Case and Brewer are justifiably proud of their team's achievements; if you manage a trip to beautiful Dorset this summer, why not pop in and enjoy some freshly cooked fish and chips and some great customer service.