Work towards yours today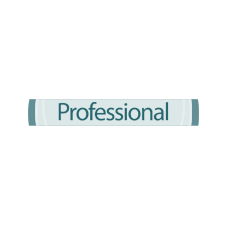 Catering Professional Programme
The lowest cost and most relevant introductory professional development programme available in the Food and Hospitality sector.
New for 2021, an Ofqual recognised food safety staff development programme that creates enthusiastic, professional, customer-focussed staff; people that will protect your food safety reputation as well as understand the need for profitability and growth.
What's included?
This programme includes six must-have Level 2 certificates including Food Hygiene, blended with wide-ranging professional skills training covering organisation, teamwork, customer service, selling skills and more.
Accredited Level 2 Food Safety
Accredited Level 2 Allergy Awareness
Accredited Level 2 Health and Safety in the Workplace
Accredited Level 2 HACCP Principles
Accredited Level 2 Nutrition & Special Diets
Accredited Level 2 Workplace Effectiveness Skills (Extended 3 credit module)
Qualification & Certificates
Level 2 Award in food safety and workplace effectiveness skills (8 credits)
An Ofqual recognised qualification developed in partnership with QUALIFI
Multiple Level 2 QUALIFI Award Certificates; one for each completed unit
CPD points statement listing all activity (all units are CPD recognised)
What do learners get?
Online study - Original video content, text and quizzes from an awarding winning teacher
6 certificates -Level 2 QUALIFI Awards plus an 8 credit Ofqual recognised qualification
Tutor support - Expert help and guidance from expert tutors
What do owners/managers get?
Great value training - The lowest cost programme of its kind
Online monitoring - Staff progress monitoring, certificate collation in one place
Support - Award winning food safety, compliance and staff development advice
Skilled staff - Well trained professional staff that become an asset to your business
Our credentials
Award winning food safety and eLearning experts since 1996. QUALIFI and RSPH accredited centre (QUALIFI Centre of the year 2018-19)
500,000+ catering staff trained and certified in the UK
What next?
Contact us for more information or to get started.