Join 850,000+

learners
Award winning online video based training

All courses fully accredited


Health & Safety

Training - Level 2
Understanding how to operate safely in the workplace is a vital skill for all employees. This course provides an effective training solution, and gives your employees an understanding of their legal responsibilities and rights, accident prevention and workplace health and safety.
Instant downloadable certificate
FastTrack pass option for trained staff
Free exam retakes
Comprehensive video content
Versions available: General & Early Years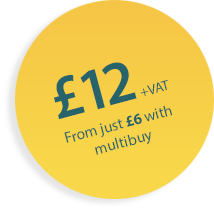 COSHH

Training - Level 2
This course teaches the worker how to work safely with substances that are potentially hazardous to health. It is a legal requirement for employers to provide training to all workers who may potentially work with hazardous substances; these may include caterers and bakers, cleaners, beauticians, engineers and mechanics, welders and printers.
Instant downloadable certificate
Free exam retakes
Comprehensive video content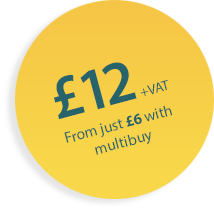 Safeguarding Children
& Young People

Training - Level 2
This course gives you a secure understanding of your responsibilities as a practitioner working or volunteering with children & young people. It briefs you on how to recognise the signs and symptoms of child abuse and neglect and shows how to follow correct procedures whilst keeping the child at the centre of your concern and practice.
Instant downloadable certificate
FastTrack pass option for trained staff
Free exam retakes
Comprehensive video content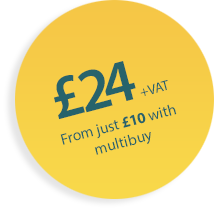 Proudly providing training to

Great service, great courses and good value for money. We have put over 100 employees through the courses. The service provided is to a very high standard, with prompt responses. Courses can be completed at own pace which you can track progress, or there is an option to fast track the course if you have members of staff that have more experience with the course content. Would highly recommend these courses to anyone.

Sarah Carr Carrs Pasties
The Safer Food Group are always quick to respond and we have always found them very helpful with ordering the courses and forwarding us information regarding other courses they are offering. we have used them for the past 5 years which says it all. We will continue to use The Safer Food Group for the foreseeable future.

Helen Managing Director
Totally Local Company ltd have been working with the Safer Food Group for over 3 years providing the courses for the delivery of the Food Safety Training. The course covers everything required with clear instructions, informative concise modules. An added bonus is their advice and support whenever we need it."

Lisa Tottle MRSPH Totally Local Company
We put all our Catering Assistants through the Food Hygiene Certificate Level 2. The course is comprehensive, user friendly and great value for money offering a discount on the more credits you purchase. We would highly recommend the Safer Food Group.

Joanna Puczkowski University of Essex
A comprehensive course that can be completed at your own pace.  It's easy to navigate and the visual aids help enhance the whole learning experience.  Staff are friendly and efficient making the whole package a winner!

Lindsay Musson Cropwell Bishop Creamery